Employers and industry partners from the engineering construction industry celebrated the 30th anniversary of the CCNSG Safety Passport this week.
The CCNSG (Client Contractor National Safety Group) Safety Passport is the nationally recognised safety card for the UK engineering construction industry.
The Engineering Construction Industry Training Board (ECITB) launched the programme in 1993 to give workers enhanced health and safety awareness through a quality-assured delivery process.
In this time:
it has contributed to a steady drop in annual worker fatalities from 96 in 1993 to 30 in the last RIDDOR reporting window (2022);
more than one million cards have been issued;
80 approved training providers are delivering the training in the UK;
CCNSG has been delivered to delegates in 19 countries worldwide;
CCNSG has evolved to meet the needs of industry with training providers set to deliver the 8th version of the programme from July this year.
Mark Riley cuts the cake with members of the CCNSG committee at the 30th anniversary event.
L-R: Emma McMullen, GSS Training; Steve Franklin, ECITB; Lynn Essien, ECITB; Mark Riley, Phillips 66 Limited; Mark Poole, Altrad; Mark Lowe, Balfour Beatty Kilpatrick; Richard Clarke, Unite; Claire Grainger, Tata; Mark Harvey, ECITB; Tristan Kemp, ECITB; Ken Robbins, Tata.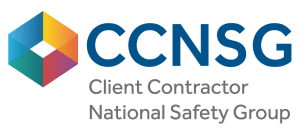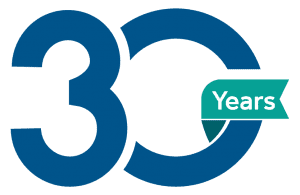 The programme is industry-led through the CCNSG Committee which comprises representatives from across the industry.  The Committee met today to discuss the further development of the scheme and how it can support the Engineering Construction Industry and the UK's drive towards net zero.
Mark Riley, Project Controls Lead at Phillips 66 Limited and Chair of the CCNSG Committee, said: "The reduction in fatalities since 1992 cannot be wholly attributed to this one safety training programme but the CCNSG was a trailblazer for quality safety training across the industry."

The CCNSG Safety Passport National Course is a two-day training course giving delegates enhanced health and safety awareness delivered through face-to-face training, delegate discussion and shared experience followed by a knowledge test.

Mark added: "Passport schemes for health and safety help employers check that everybody working on their premises, or elsewhere doing work on their behalf, has received basic health and safety awareness training.

"You need to be clear about what a particular health and safety passport held by a worker tells you – and whether the training and awareness the passport represents, is compatible with the work the passport holder is doing and the environment they are working in.

"Site owners should both support and mandate nationally recognised schemes, like the CCNSG, to ensure these workers receive the high quality of training they need while ensuring the transferability of personnel both within the sector and across the wider industry."