Ten future engineers have started out on their career journeys as they study to become wind turbine technicians on the new ECITB Scholarship at North East Scotland College (NESCol).
Created by Government skills body the ECITB, with support from the Energy Transition Zone (ETZ), the new scholarship aims to address workforce shortages in key engineering roles.  The scholars get a £100-week grant to develop their foundation engineering skills, focusing on wind energy roles and the wider industries that will deliver net zero.
The new cohort in Aberdeen only enrolled at the start of September, but have been visited by representatives from large regional employers Wood and Petrofac already.
After the visit, the ECITB Scholars gave their first impressions of the course. Nathan, said: "I'm looking forward to gaining the skills to get into the renewables sector."
Another scholar, Daniel, added: "I like how it's both mechanical and electrical engineering – keeps the options open."
Rebekah Scott, Lead Competence Advisor-Quality Assurer at Petrofac, said: "It was great to be involved, meet the scholars, and learn a little about the new ECITB Wind Transfer Scholarship programme."
Susan Grant, Associate Vice Principal at NESCol, said: "The launch of the Wind Transfer Technician Scholarship is another positive step forward as NESCol and our partners support energy transition in the North East.
"It is fantastic to have welcomed our first cohort for the start of an exciting new programme,
representing the beginning of their journey towards a career in a rapidly expanding sector which underpins the net zero ambitions of the region."
Maggie McGinlay, Chief Executive of ETZ Ltd, said: "The Wind Turbine Pathway scholarship is a hugely valuable initiative that will provide future generations with the necessary skills to take advantage of the wide range of opportunities energy transition is bringing.
"ETZ Ltd is proud to partner with ECITB and NESCol in supporting their delivery as we accelerate the region's energy transition ambition. I wish the scholars every success as they embark upon the programme."
Across Britain, the ECITB Scholarship has already prepared 260 scholars for careers in the engineering construction industry since its inception in 2020 to help employers withstand the economic impact of the Covid-19 crisis. The programme, which lasts 1-2 years, delivers training focused on regional skills shortages. Scholars who complete the programme possess the foundation skills to move into apprenticeships and employment in industry.
A further 100 scholarship places have been announced across the UK during September 2022, including 52 scholars on pathways specifically focused on supporting the delivery of the energy transition.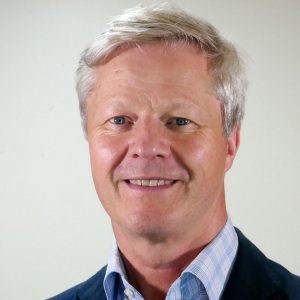 Chris Claydon, Chief Executive of the ECITB, said: "I'm really pleased the first cohort of wind turbine technicians have started the course and I wish them every success on the programme.
"There are a number of challenges facing the engineering construction industry in Aberdeen and the North-east, with growing skills shortages and the need to find skilled engineers and craft technicians the most pressing," Chris said.
"It is vital that we invest in developing new entrants for the industry now, if we are to expand our workforce to support delivery of the energy transition and domestic energy security."