The ECITB has asked engineering construction companies to back its plan on skills to steer them through a critical time for the industry.
The Government-sponsored skills body has identified the expanding offsite workforce and increased demand for skills training among a number of key challenges the engineering construction industry must address head-on through its renewed mandate. The ECITB has now written to all companies that pay the industrial training levy asking them to have their say on proposed industrial training levy rates for the levy period 2020-22.
Lynda Armstrong, Chair of the ECITB, said: "The ECITB has identified the need to replace an ageing workforce, growing competition for skills from other sectors and technological change as critical challenges facing the engineering construction industry.
"Over the next decade, £600bn of infrastructure projects across the UK will be built, creating huge demand for skilled employees and high-quality training across our industry. The ECITB is at the forefront of addressing these challenges and our approach is set out in our new strategy, which we have developed in close consultation with employers and government partners.
"With demand for training now outstripping funding availability, we will need to restore our levy income back to previous levels if we are to continue to support productivity growth and meet employer training needs. I am confident our new strategy will help employers meet their current and future skills needs and hope employers support our proposals."
Over the past ten months, the ECITB has consulted with engineering construction companies across all sectors and regions of Great Britain as well as with government representatives. The new three-year strategy, entitled Leading Industry Learning, pledges to meet the industry's current skills needs, committing 70% of grant expenditure to support current training requirements. In addition, the ECITB proposes to invest up to 30% of funding to ensure industry has the skills it needs for the future, including by investing in technology and training innovation and improving diversity across the industry workforce.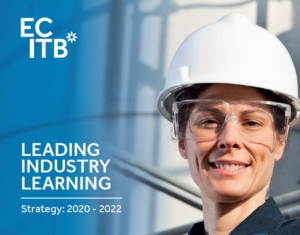 The ECITB is consulting its levy payers on proposals to increase the offsite levy rate from 0.14% to 0.33%. The ECITB had temporarily reduced the industrial training levy rates in 2016 in response to the downturn in the oil and gas industry, but has been plugging the shortfall in funding from its reserve funds. With growing demand to train for offsite workers – who currently make up 53% of the workforce – this is unsustainable. Last year, demand for training for offsite workers was more than double the amount of income raised through the offsite levy. The ECITB's proposal will see the offsite levy increase phased in gradually, rising to 0.2% payable in 2021, 0.27% payable in 2022 and 0.33% payable in 2023.
The site levy rate will remain unchanged at 1.2%.
The consultation period runs from 14th August to 18th October.
The ECITB strategy Leading Industry Learning 2020-22 is available to download from https://www.ecitb.org.uk/about-us/leading-industry-learning-strategy-2020-2022/