Offshore Wind – Skills Intelligence Modelling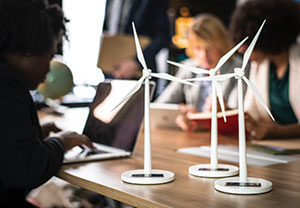 ECITB is supporting the delivery of the Offshore Wind Sector Deal, and asking all businesses to provide data on their workforce across the offshore wind supply chain.
The 'Skills Intelligence Model' is a thorough collection of anonymised workforce data from industry employers, collected via a pre-defined Excel template which is then uploaded into the SIM. Each anonymised data entry contains information on age, gender, ethnicity, job role, work type, company, and postal code location.
In essence, we are looking for 4 key pieces of anonymised information revealing the following about each of your workforce:
Job role
Gender
Date of Birth
Work location Postcode (factory, site, office etc)
The above are key to us gathering information, but in addition, it would be very beneficial to have information on the following
Employment Status
Full/part time
Type/sector of work (either Renewals and Enhancements Projects, Operations, Corporate Services, Maintenance, Manufacturing or Other) – pull down menu
Asset type (what assets are worked on by the business)
Ethnicity
Nationality
The information collected provides a 'gap' between the future workforce required and what is currently in place in today's workforce. This allows the industry to plan ahead of time and address the gaps.
Please complete the survey, which is HERE.
Please return your completed survey to michelle.russell@nsar.co.uk