The Engineering Construction Industry Training Board (ECITB) has opened applications for its ACTIVE Cup competition which has been running for three decades.
The high-pressure project management competition, which started in 1994 and takes place three times a year, gives teams experience of the whole project management process as they manage a simulated project through an execution phase of 28 weeks
The industry-led skills body, which organises the competition in collaboration with Cranfield School of Management, is inviting engineering companies to submit teams for the January and March 2024 sets
The January competition will take place at Cranfield University, near Milton Keynes from Friday 26 to Sunday 28 January 2024.
The March competition will be held from Monday 4 to Wednesday 6 March 2024 at Carnoustie Golf Hotel, north of Dundee.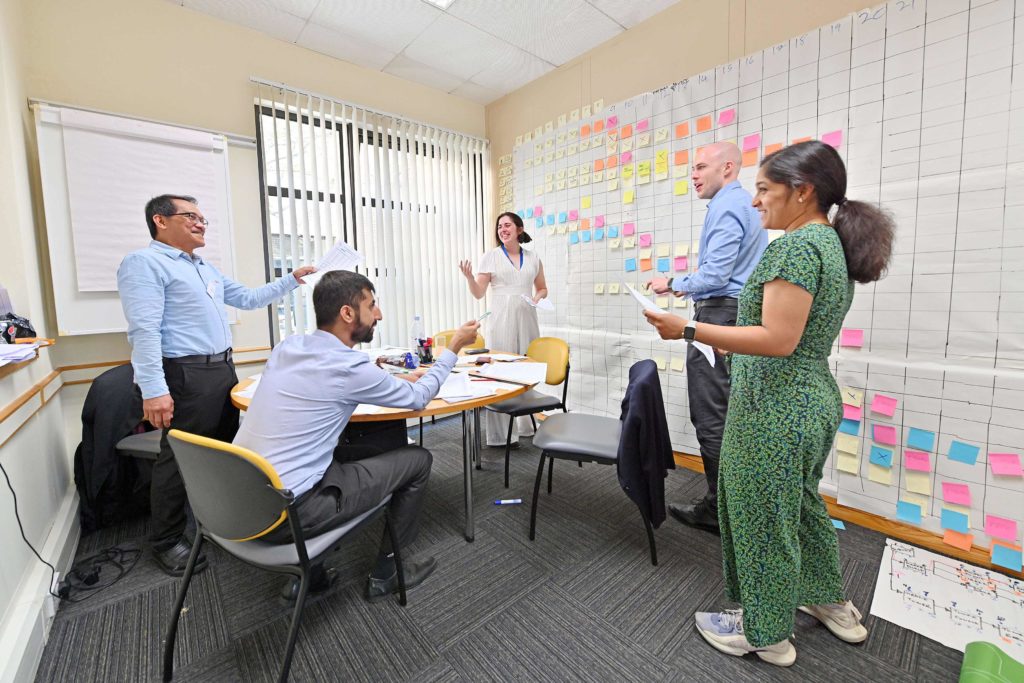 A team from T.EN E&C working together on the June 2023 ACTIVE cup competition.
ECITB CEO, Andrew Hockey, said: "The ACTIVE Cup is one of the flagship components of our project management programme to develop and nurture behavioural skills, such as collaboration, in the next generation of project managers.
"The competition gives teams experience of the whole project management process and tests the wide range of skills needed for this such as planning, cost control, negotiation, working under intense time pressure and, of course, collaborating both internally and with other teams.
"Effective delivery of projects is crucial for the engineering construction industry, particularly to support our journey to net zero."
Air Products, Aker Solutions, Bechtel Ltd, DORIS UK & ODE Asset Management, HZI (Hitachi Zosen Inova), McDermott (Onshore), McDermott (Subsea and Floating Facilities), Oceaneering, Petrofac, SLB, Stopford, Stork, Subsea 7, TechnipFMC, T.EN and Wood are among the engineering companies that took part in the ACTIVE cup in 2023.
Petrofac won the competition in March 2023. Collecting the trophy, Muritala Ajao said: "As engineers, it was a great insight into how a project works from start to finish. We will all take this learning back to Petrofac."
Mohamed Nabil, was part of the Bechtel's winning team from the competition in June 2023. He said: "The ACTIVE Cup was a brilliant experience and I would encourage everyone to participate.
"The competition illustrates the project life cycle and how every professional can impact the schedule and cost through their daily actions and decisions."
The ACTIVE Cup is part of the ECITB's wider project management training programmes aimed at raising skill levels within the engineering construction industry.