Chinwe Odili, a Structural Engineer in the Oil, Gas and Offshore Wind division at Kent (formerly Atkins Oil & Gas), has been appointed as Chair of the ECITB Innov8 Group.
Innov8, which comprises representatives from all eight sectors of the Engineering Construction Industry, is an early careers and leadership network facilitated by the ECITB.
The group brings new perspectives and fresh ideas around engineering construction careers and how the industry can attract and retain a new generation of engaged, diverse and dynamic engineers.
Connor Gammie, a Project Engineer at Shell stepped down from the role having served as Chair from its inception in 2021. Connor will remain an active member of the group and handed over the reins to Chinwe on 7 July.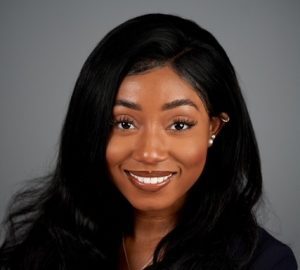 Chinwe said: "I am delighted and honoured to become Chair of this wonderful group of people.
"Brought together and supported by the ECITB, we are a talented group of individuals who are committed to serving the industry, educating the existing and future workforce, and ultimately leaving things better than we found them.
"There are significant challenges in the energy sector. We need to focus on these major issues facing our industry including attraction, retention, and the energy transition.
"As individuals we can all relate to potential new entrants and bring fresh ideas to the table on how we can reach and attract them to the industry.
"I look forward to what comes next and engaging with as many stakeholders as possible so that we can achieve great things."
Andrew Hockey, CEO of the ECITB, said: "I had the good fortune of meeting Chinwe for the first time during a recent meeting of the ECITB Council.
"She is already a very accomplished engineer and has a clear understanding of the challenges facing industry. I'm very much looking forward to engaging with Innov8 moving forwards and am excited to see Chinwe lead towards future successes.
"I would like to thank Connor for his tireless work leading the group from the outset, providing it with pivotal leadership during its infancy."
Chinwe studied Civil Engineering at the University of Warwick, obtaining her Bachelor of Engineering before progressing on to an MSc in Project Management (Oil & Gas) at the University of Liverpool.
Innov8 includes representation from ECITB in-scope employers and clients from across the UK and the group's primary focus is around on careers, STEM engagement, net zero, ED&I and leadership development.
To find out more about Innov8 or to make enquiries about opportunities for collaboration please contact Innov8@ecitb.org.uk