Engineering construction companies in Pembrokeshire are invited to an event in May to meet and recruit learners on the ECITB Work Ready programme.
The Work Ready programme is a collaborative initiative between Pembrokeshire College, the Department for Work & Pensions and the ECITB and delivers productive, semi-skilled workers to engineering employers within 16 weeks.
Martyn Johnson, Head of Strategic Engagement at ECITB, said: The engineering construction industry has told the ECITB to boost training pathways into the industry and we've listened.
"Work Ready is currently running in Pembrokeshire.  We are looking to set up work experience and employment opportunities for ten learners starting from 30th May 2023.
"We are inviting employers along to our Work Ready selection days on the 23rd and 24th May from 10am-3pm at Pembrokeshire College."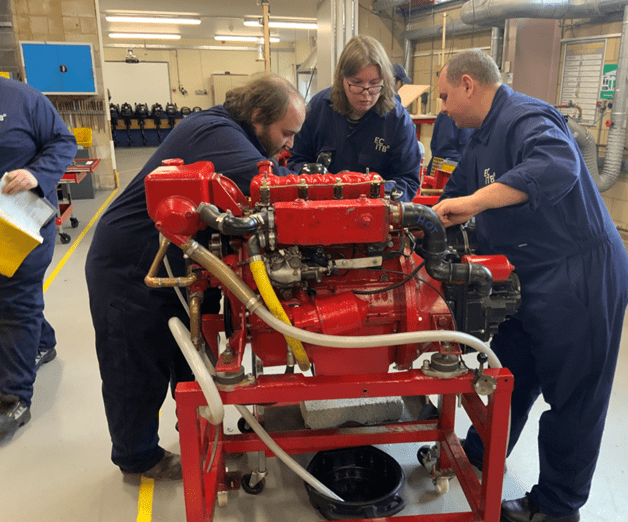 Learners on the Work Ready programme under instruction with the course leader at Pembrokeshire College
To book your place please contact Heather Fitzgerald: H.Fitzgerald@pembrokeshire.ac.uk
Read more on the Work Ready programme on the ECITB website: www.ecitb.org.uk/workready
Work Ready selection days

Date: 23rd and 24th May

Time: 10am-3pm

Location: Pembrokeshire College, Merlin's Bridge, Haverfordwest SA61 1SZ