Engineers and managers looking to increase their net zero knowledge can now register for the Energy Transition Leadership Programme (ETLP) module: Techno-Economics of Energy Systems and Integration.   
The six-week online course through the University of Strathclyde starts on 12th April 2023 and will comprise a combination of live tutorials, self-study and group activities. 
Delegates will learn how energy systems are modelled against engineering and non-engineering related factors, with a view to developing organisational strategies. 
As there are many ways in which energy can be produced, stored and distributed for national, regional, local and individual consumption, key emphasis is given on the course to wind energy systems and thermo-chemical conversion technologies, and their integration into national grid and district heat networks. 
The programme was developed in partnership between higher education providers, employers, employer groups and the ECITB.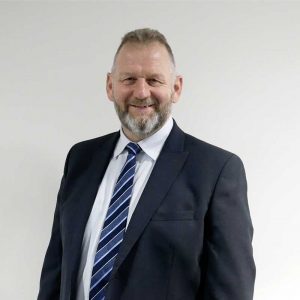 Andy Brown, Interim CEO of the ECITB, said: "We work with industry to identify and address the required engineering skills to support our employers on the path to net zero. The ETLP is just one of the initiatives we have launched as part of this.    
"This course will be of particular benefit to those people who are supporting the energy transition moving from management of traditional technologies and activities to understanding techno-economic elements of new and emerging low carbon energy."  
Colin Burnett, Managing Director of DPS Group, attended the pilot in 2022. He said:  
"The course content ranges from the engineering basics behind the principal operation of the technologies discussed, through to problem solving discussions in breakout teams. 
"This, added to the thought–provoking and engaging learning platform provided by the University of Strathclyde, made it a very positive experience." 
More information on the content, delivery and dates for the module is on the University of Strathclyde website: Techno-Economics of Energy Systems and Integration  
About the ETLP
The ETLP introduces the innovative technologies, organisational strategies and business models that will underpin net zero. It aims to upskill the existing workforce in a drive to net zero and attract a new generation into the industry.   
The Introduction to Renewable Energy Technologies module started in February 2023. Techno-economics of Energy Systems and Integration will run during April and May, followed by Global Energy Markets, Energy Transition Barriers and Readiness which starts in June 2023.  A new fourth module for the programme will be piloted in September. 
In addition to the ETLP, the ECITB has developed training standards on the Statutory Inspection and Maintenance of Wind Turbines and launched the Energy Transition and Wind Turbine Technician Scholarship programmes to attract new entrants into the industry." 
Read more on the ECITB's Skills for Net Zero page: www.ecitb.org.uk/skills-for-net-zero