A senior oil and gas engineer has pledged to help ensure industry has the skills for net zero after being named as the new Regional Chair for the North Scotland by the Engineering Construction Industry Training Board.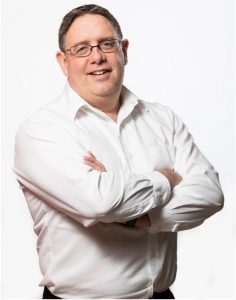 Steve Hamilton, who is Chief Technical Authority, EMEA, with Xodus Group in Aberdeen,  takes up the honorary position in the new year.  His role will focus on the offshore industry in the North-east of Scotland with a view to ensure the workforce can meet the challenges of the future.
With approaching 30 years' experience in the oil and gas industry in both technical and managerial roles, Steve has worked in both a detailed environment and in conceptual studies
for operators, contractors and consultants. His background as a process engineer and a specialist in flow assurance, makes Steve well placed to understand the skills challenges facing the engineering construction sector.
"Keeping the engineering workforce at the forefront of tools, techniques and technology helps us remain competitive in a global market," said Steve.
"This is more important now than ever, due to the drive to reach Net Zero. The energy industry is leading the energy transition and sharp focus is required on the new skills needed within the entire workforce. The ECITB, and its members across the North of Scotland, have a very important part to play in this continuing journey. I'm very proud to be supporting this as the new Chair of the region."
Chris Claydon, Chief Executive of the ECITB, said: "As an industry-led body, it is very important for the ECITB to have access to industry expertise and vital for the ECITB to have a strong regional presence in Scotland. I am delighted to welcome Steve to the ECITB. His industry experience will be invaluable in identifying and addressing the skills needs of the workforce as we approach net zero."
The ECITB's Regional Chairs are appointed to bring industry expertise and build better connections with client and contractor companies across the regions. The Regional Chairs help contribute to the skills agenda in their region through their understanding, knowledge and relationships with local industry.
ENDS