Congratulations to all the teams who took part in the ECITB ACTIVE Cup as it returned to Cranfield University's School of Management for the first time since 2020.
The winning team made up of members from Genesis Energies and Technip Energies UK Operating Centre narrowly pipped teams from Wood (Gold), first-time competitors EDF UK (Silver) and Aker Solutions who took home the accolade for most improved team.
The teams took part in the high-pressure project management competition, where they oversee a simulated construction project. Each team worked to deliver a high-tech environmental monitoring centre along an industrialised stretch of South American river to a fixed price, negotiating loans and working under intense time pressure.
Now in its 28th year, the ACTIVE Cup is part of the ECITB's wider project management training programmes aimed at enhancing project delivery skills within the engineering construction industry.
Chris Claydon, ECITB Chief Executive, said: "Congratulations to all the prize winners. The ACTIVE Cup is a great way to learn how a project is run and is always keenly contested.
"Project management competence is the absolute bedrock of effective delivery of projects in our industry. Being able to forecast completion dates and the cost of a project is what keeps a project on track and enables people to make contingencies. This programme delivers that in three days of high pressure, immersive training activity."
Dawn Thompson, ECITB Senior Account Manager, said: "It was so good to be back to a face to face competition and the buzz in the room from everyone collaborating and networking kept teams going through a demanding weekend.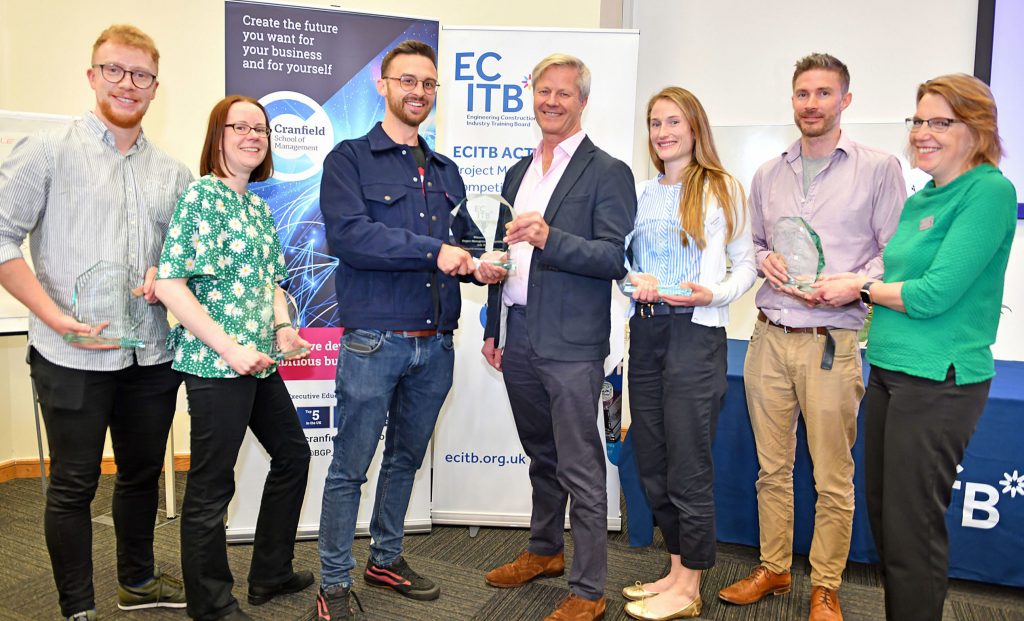 ECITB Chief Executive Chris Claydon (centre) presents the ACTIVE Cup trophy to the winning team from Genesis Energies and Technip Energies UK Operating Centre along with the ECITB's Dawn Thompson (right).
"Our companies tell us this is one of the best ways of developing their staff – some even have it written into their training plan for their graduate employees. Companies that have lifted the trophy nine or ten times keep entering teams for each tournament because they know what an excellent learning experience the ACTIVE cup provides."
The return of the ACTIVE Cup to the Cranfield University campus as a face to face competition follows 6 consecutive online tournaments as demand for this highly regarded industry event continued throughout the pandemic.