The ECITB has published its annual report and accounts.
The report, which was laid in Parliament on 30 June 2022, sets out the achievements and financial position of the training board at the end of 2021, including the ECITB's shift in strategic direction at the start of last year to enhance pandemic support measures to support workforce recruitment and retention and to emphasise digital learning and preparation for net zero.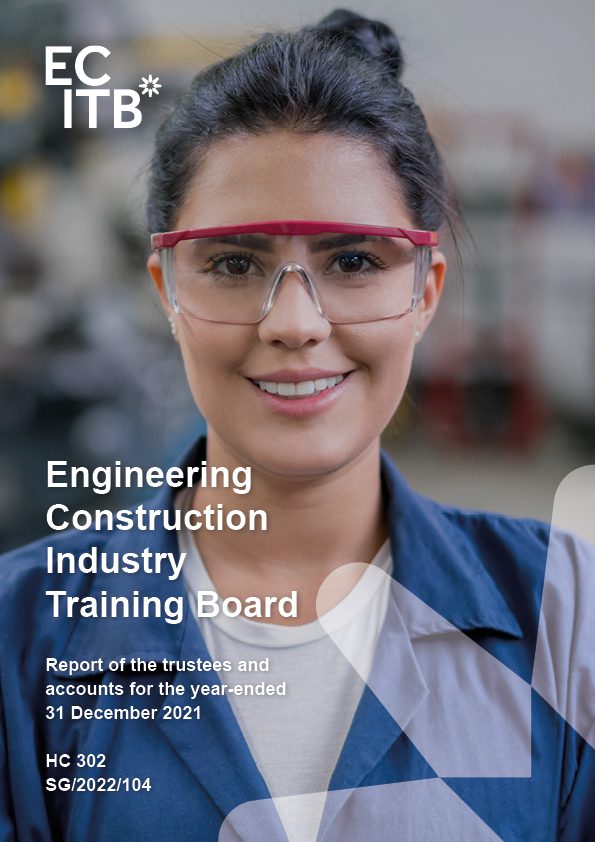 Notable achievements in 2021 include:
Maintaining the pipeline of new entrants, through investing over £26m in training, which included supporting nearly 2000 apprentices across a variety of apprenticeship programmes and continuing the ECITB scholarship to prepare young people for a career in craft or technical trade.
Retaining essential skills in industry, through the continuation of the Train to Retain scheme, which has supported over 500 young engineers in the industry who would have otherwise been at risk of redundancy.
Accelerating transition, towards net zero through programmes such as the Energy Transition Leadership programme and the Energy Transfer Technician Scholarship.
Detailed skills mapping on the occupational requirements for net zero and greater engagement with clients and contractors involved in the Industrial Clusters to positioning the ECITB as a key partner for skills development and delivery.
The launch of the Connected Competence programme to allow the ECI workforce to transition across different sectors more easily.
Comprehensive insights into the make-up of the workforce through the ECITB's 2021 Workforce Census which analysed the ECI on a demographic and occupational level and includes data accounting for over 1300 ECI sites.
Chris Claydon, Chief Executive of the ECITB, said: "2021 was another challenging year for the engineering construction industry and I'm proud of the ECITB's work to build on measures we enacted at the start of the pandemic to support industry and secure the future of the workforce.
"This annual report highlights the ECITB's commitment to provide solutions to address immediate skills needs and to prepare the workforce for future opportunities. Lessons learned over this period will be at the heart of our new strategy for 2023-25 as we look to tackle the skills volume challenge that faces industry as it ramps up to increase British energy security and meet net zero targets."