The ECITB welcomes publication of the Carbon Capture and Storage Association's (CCSA) CCUS Delivery Plan 2035 which sets out how industry will deliver against the Government's ambition to store 50m tonnes of CO2 per year by 2035.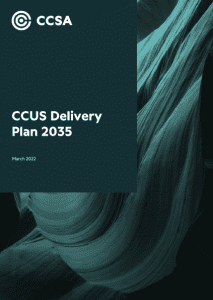 Chris Claydon, ECITB Chief Executive, said: "The Carbon Capture & Storage Association delivery plan is a key milestone in enabling UK industry to meet the UK's net zero targets.
"As the employer-led skills body for the engineering construction industry, which includes many of the supply chain companies that will design, project manage and install CCUS infrastructure, the ECITB is pleased to be asked to work with the CCSA and partners to support the skills needs of this essential element of the decarbonisation mix.
"The ECITB is committed to understanding and acting on the skills and training needs of industry, both current and future. Alongside other partners, we will help the CCSA develop a comprehensive picture of the skills requirements for CCUS. We will also support work to standardise competence assurance, which is essential to facilitating the transfer of skilled workers from other sectors to work on CCUS projects."
As a partner the ECITB is committed to supporting the following strands of the delivery plan:
Map supply of skills
Model future demand of skills, including consolidated view across strategic infrastructure
Support to develop a standardised competence assurance framework to facilitate transfer of skilled workers between projects and sectors