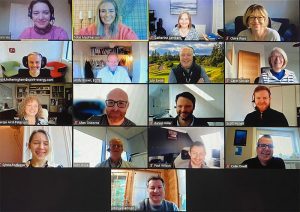 The ECITB is celebrating the achievements of the latest cohort of mentees and their mentors to successfully complete its highly acclaimed Project Management Mentoring Programme.
A total of 18 project managers from the oil and gas, subsea, nuclear, engineering, and design sectors took part in the ECITB's Oil and Gas Project Management Mentoring Programme 2021, and the Cross Sector Project Management Mentoring Programme, both of which allow qualified and experienced project practitioners to 'mentor-forward', sharing their wisdom and providing guidance with less experienced project professionals with the aim of accelerating their performance and careers.
Started in 2014 by the ECITB and the Project Management Steering Group (PMSG), the pilot scheme was aimed at young oil and gas professionals from the Aberdeen area. Such was its success, however, that it became a blueprint for mentoring activities across the country, as well as other parts of the engineering construction industry such as nuclear decommissioning.
Andy Brown, ECITB Director of Operations, explained the importance and benefits of mentoring for both the individuals involved, as well as their employers.
"Evidence shows that while technical skills can be learned online or in a classroom, behavioural and leadership skills can be enhanced via mentoring, which is why this programme is so important to all the companies which have taken part over the years," he said.
"The delivery of projects to world-leading standards is vital to the future well-being of the energy sector, particularly as we move to increasingly complex project environments as we transition towards Net Zero. Our programme – which promotes knowledge-sharing and knowledge-transfer – shows how industry can put aside commercial interests to co-operate for the benefit of the sector as a whole, and how it supports transferability of skills across the energy mix.
"Congratulations to all the mentors and their mentees who took part in last year's scheme. Once again, they overcame the challenges posed by working throughout the global pandemic and they are all a credit to their companies. The ECITB is very proud to support this and the other project management development programmes that the PMSG is leading."
To date, more than 100 participants have benefited from the ECITB's Project Management Mentoring Programme, many of whom are working towards chartered status with professional bodies such as the Association for Project Management.
Companies involved in this year's oil and gas programme include: Spirit Energy, Enquest, Shell, Worley, Subsea 7, University of Aberdeen, Technip FMC, ABP,  Subsea 7, SafeSys Projects Limited, Sparrows, Pro-fection, Cephas Projects, APIS Project Management, Petrofac, Aker Solutions and Dounreay.
The Cross Sector programme included mentors and mentees from Wood (Hull) plc; Jacobs (Nuclear); Baker Hughes; Worley; KBR; Pentagon Assurance; SRD Technical; Subsea 7, and Wood plc.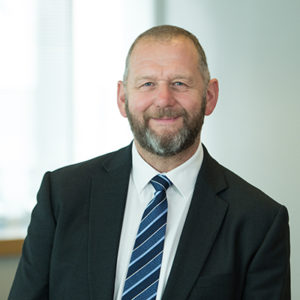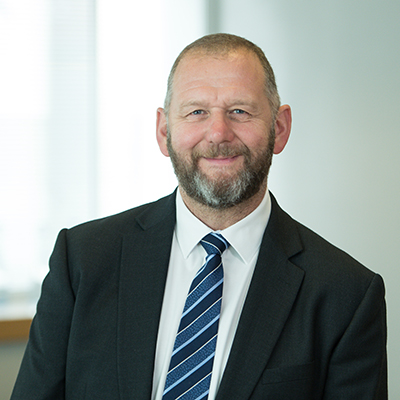 Andy Brown
Director of Operations – ECITB