Are you looking to enter or further your career in the UK's nuclear industry? The Nuclear Bursary is now open to support education and training opportunities for applicants starting or furthering their professional career in nuclear.
The current round of the Nuclear Bursary scheme, managed by NSAN and funded by the ECITB and the NDA, is open until 19 January 2022.
With the theme Exciting the Next Generation, the bursary aims to attract, recruit and help retain a diverse range of people in the sector. This Nuclear Bursary round will support individuals on programmes of study or training relevant to meeting the demand for nuclear industry with a particular emphasis on: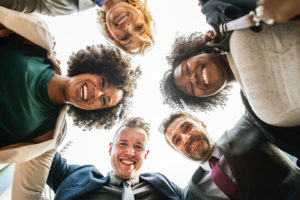 Mobility – helping individuals move into the sector from other industries, supporting the upskilling of an individual so that they will remain in the industry and supporting transferability across the sector.
Equality, Diversity and Inclusion – the sector would benefit from greater diversity and as such, applications are particularly welcome from female applicants, from challenging socio-economic backgrounds, unemployed individuals and those from an ethnic minority, as they are under-represented within the nuclear industry.
SME Development – applications are encouraged from individuals from micro and small businesses.
UK Skills Gap – applications are encouraged from individuals to support identified skills gaps in the industry. Further information is on this is supplied in the application form.
Chris Claydon, Chief Executive of the ECITB, said: "We are delighted to support the Nuclear Bursary, which offers young people a high quality route into a career in the industry.
"As the statutory skills body for the engineering construction industry, the ECITB has a crucial role to play in developing the workforce to address niche skills shortages and meet the current and future demands of industry.
"We are particularly keen to boost diversity in the sector and encourage female candidates, Black, Asian and Minority Ethnic candidates, and those who are coming from more deprived areas to apply for support to help embark on a successful career in nuclear."
Apply to the Nuclear Bursary for support before 4pm on 19 January 2022.