An ECITB-supported industry initiative to improve safety and recognise transferable skills by assuring base technical competence has now been implemented by companies across the engineering construction industry.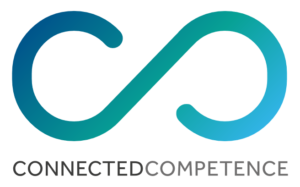 Connected Competence is an industry-wide framework, focused initially on of temporary oil and gas workers, which has been developed by major service companies Aker Solutions, Bilfinger, Ponticelli, Petrofac, Semco Maritime, Stork, Wood and Worley. Together, they employ more than 75% of the craft and technician workforce in the UKCS upstream oil and gas industry.
Government funding has been made available to support the provision of technical tests and, in a collaborative approach with the employers, the contractors have agreed to reimburse workers their time and expenses incurred when they are next mobilised for work.
Connected Competence has also been endorsed by the industry's three main unions, the GMB, RMT and Unite, and recognised by Oil & Gas UK (OGUK) as supporting the aims of the People and Skills ambitions of the North Sea Transition Deal.
Chris Claydon, Chief Executive of ECITB, said: "Connected Competence has the potential to deliver a step change for the engineering construction industry, because the workforce will all work in the same way to the same high standards, helping to improve safety and efficiency.
"The benefits of this standardised approach to competence assurance are numerous, but especially as we focus efforts on the pathway to net zero, Connected Competence will enable the transfer of workers in the supply chain between key energy transition projects where their skills are in demand."
Shaun Poll, SVP Operations at Worley and Chair of the Connected Competence Committee, said: "The need for a safe, competent and efficient workforce is undisputable and, while many of the workforce already meet these criteria, we recognise there is always opportunity for improvement.
"Against the backdrop of a tightening UK labour market, labour demand in engineering construction is set to grow and we must address the oil and gas talent issue by recruiting those with appropriate skills and a fresh approach in sufficient numbers, or it will impair our potential to maximise recovery. The UKCS Workforce dynamics report suggests that if the industry can achieve its goals around Roadmap2035 and the broader energy diversification, the workforce requirements are estimated to be around 130,000 people in 2035.
"It is highly likely that the engineering construction industry will face increasing competition both domestically and internationally for its qualified workforce and new entrants. Having a competent, transferable and mobile workforce that also targets specific development needs is an important aspect to meeting the increasing, but uneven, demand in the industry."
Alix Thom, Oil and Gas UK's Workforce and Skills manager, said: "As more and more of our companies diversify and contribute to the energy transition, Connected Competence is increasingly important in enabling the deployment of skilled people with the necessary technical competence to the right place at the right time.
"Through the collaborative approach taken by the contracting community, Connected Competence can make a huge contribution to the transferability, and therefore employability, of the craft and technician workforce, which is a key aim of the North Sea Transition Deal."
Jake Molloy Regional Organiser for the RMT, John Boland, Regional Officer for Unite the Union and Dominic Pritchard National Organisation for GMB said: "The Trade Unions have been calling for a standardised, fair and transparent approach to competence and skills assessment for several years and we welcome Connected Competence. We sincerely hope this initiative is adopted and utilised by all contractors and industry bodies, because while the support of the major service companies is welcome, to be a real game changer we need to see Connected Competence adopted across the entire energy supply chain. This would truly enable workers to transition around the energy sector and help maintain and develop a UK skills base this is good news for both workers and the wider UK economy."
Craig Wiggins, co-chair of industry safety organisation Step Change in Safety, said: "I have been a supporter of Connected Competence since its inception. There is no doubt that a common competence process across different sectors will make it significantly easier to transfer skills and will also have an impact on our ability to learn and share best practice which will no doubt create a safer place to work."
Connected Competence is benchmarked against National Occupational Standards (NOS) and approved by Industry Technical Authorities. It not only directly meets the needs of industry, but also assures current, valid and reliable transferability of technical skills, knowledge and understanding.
Roll out of the initiative began in May 2017, with contributions and support from member-led organisation Step Change in Safety. Since then, the major contractors have worked collaboratively to build a standard base competence assurance approach which will allow the engineering construction workforce to move seamlessly within the industry, as well as between energy sectors. This will become increasingly important as the engineering construction industry continues to meet the demands of future project work including the North Sea Transition Deal and Roadmap2035.
Other benefits include a standardised, transparent and accessible approach to technical competence as employees take ownership of their achievements, and the capturing and sharing of competence through digital badges. This will prevent the need to access sector-specific databases, reduce duplication of training and reduce delays by enabling faster mobilisation of employees.
Operators will have greater assurance and verification of the workforce's competence through standardised process and tests.