A new Scholarship to equip the next generation of engineers to work on Energy Transition projects and help meet the UK's Net Zero 2050 target has been launched by the ECITB and training providers can apply to deliver the programme before 11 June.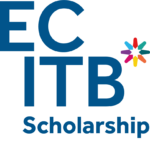 The 2-year Energy Transfer Technician Scholarship – set to begin training the first learners from September – will create a pipeline of young talent with the knowledge and technical skills required.  Learners will get a grounding in core engineering knowledge and skills as well as an understanding of the new technologies essential to the successful delivery of net zero, and a foundation in the new in-demand digital skills.
The ECITB aims to support industry as it recovers from the impact of the Covid-19 pandemic both in the short-term, by underwriting the risk to employers of taking on new entrants, and long term, by providing a launch pad for engineers prepared for careers in a radically different energy infrastructure landscape.
The ECITB's Energy Transfer Technician Scholarship programme is running in both England and Scotland with up to 16 Scholars in each nation making up the initial cohorts. In Scotland, 8 Scholars in Aberdeen will focus on electrical and instrumentation and control disciplines, while 8 in the Central Belt will specialise in electrical and mechanical engineering to SCQF level 7. In England, 8 Scholars in North England will focus on electrical and instrumentation and control disciplines with a further 8 Scholars in the London and Thames Valley area covering electrical and mechanical engineering to RQF level 3.  All learners will undertake a Higher National Certificate (HNC) in engineering.
Chris Claydon, ECITB Chief Executive, said: "Net zero represents a major challenge for the engineering construction industry, but the opportunities will be significant and we now need to get on with the job and prepare the workforce for the many opportunities that lie ahead.
"I'm immensely proud this new programme we have developed to provide a pipeline of new talent for industry when the economy rebounds and help support the energy transition project, which is vital to tackling climate change.
"This is a great opportunity for training providers to contribute to the net zero agenda by helping develop a new generation of engineers prepared with the skills and knowledge we need for the future of our industry."
Each learner will receive a term-time allowance of £140 per week with information about the application process to follow. Training providers interested in delivering the programme are invited to apply for contracts – follow the links below.