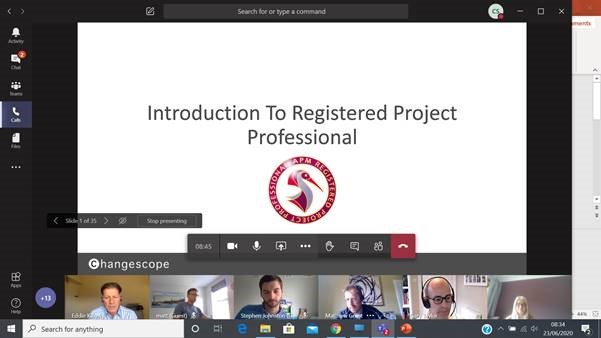 An ECITB-backed programme for project management professionals in the oil and gas sector has helped candidates on the way toward Chartered status with the Assocation for Project Management for the fifth consecutive year.
This year, the Registered Project Professional programme (RPP) has commenced remotely delivered by Changescope with 17 participants, its highest number to date.
Participants, predominantly oil and gas professionals and a cross-sector candidate, discussed the qualities of a responsible leader and the abilities required to manage a complex project using appropriate tools, processes and techniques.
Ellie Zemani, one of the RPP delegates, said: "I am delighted to be starting the RPP Programme sponsored by the ECITB and Oil and Gas Project Management Steering Group (OPMSG). The programme is designed to support experiential route and ultimately Chartered Project Professional status. It is delivered over a course of workshops dedicated to the key areas of the project management discipline. There is a strong focus on professional development at Spirit Energy's project management community, and being accepted to the programme is a great result. The programme will be an excellent opportunity to share experiences and learn from each other. It is another great example of ECITB's commitment to project leadership development."
The workshops will be run by Eddie Kilkelly of Changescope, a Chartered Fellow of the APM with a wealth of experience in complex programme delivery.
Eddie Kilkelly, who is delivering the programme via Microsoft Teams, said: "We are delighted to be able to work with ECITB to deliver this RPP Development programme.  It is great to see such a progressive attitude to developing competence and professionalism across the industry."
Andy Brown, Director of Operations, said: "The ECITB is pleased to launch another RPP programme, developing the capability of the industry project managers against professional level standards.
"As we recover from another downturn and transition into new energy markets, the competence of industry project managers will be more important than ever.  We are excited about working with a new partner in Changescope and look forward to further opportunities."
To find out more about the RRP click here