Social distancing restrictions have severely impacted on every aspect of our lives, including our mental wellbeing. During Mental Health Awareness Week, the ECITB has highlighted some online learning and webinars that are available to help with health and safety, including mental health.
Chris Claydon, ECITB Chief Executive, said: "These are unprecedented times that require new skills and ways of working. In recent years industry has worked tirelessly to eliminate hazards, reduce risks and address the health and safety implications of projects. With the known impact of mental health on an individual's physical abilities and decision-making, it makes sense that we view mental health and safety with the same importance as physical health and safety, especially during the Covid pandemic.
"Here we have a selection of online courses and learning resources that we think can help you to adjust to and make the most of this transformation to our working lives."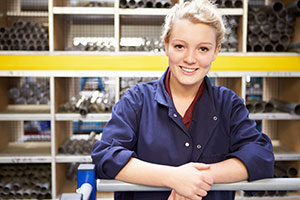 Remote training on mental wellbeing and health and safety:
Cogent Skills have developed a Process Safety Management Foundations Course for managers, supervisors, safety personnel and senior contract employees. The course provides the fundamental knowledge and understanding of the principles of process safety management across the entire organisation.
To obtain grant support to participate or to find out about other online courses, please contact your account manager.
If any of these are of interest but you are not able to register, please let your account manager know. If there is sufficient demand from our in-scope employers, we will seek to arrange an ECITB-specific session.
Other resources:
ECITB have procured a range of IOSH and NEBOSH courses for our in-scope employers. For more information, please contact your account manager.
Smarter Not Harder are currently running three different 45-minute free webinar's around remote working:
'Smart Ways to Manage Remote Teams' – next sessions are on the 21st or 28th May, sign up here.
'Managing the performance & productivity of remote teams' – next sessions are on 20th or 28th May and you can sign up here.
'Remotely managing the transition back to work as lockdown is lifted' – next sessions on 19th and 27th May and you can sign up for this here.
Next week we will focus on ways to continue with Technical Training Online.