To mark National Careers Week we've invited The Careers & Enterprise Company's Aimee Higgins, Director of Employers & Partnerships, to write a blog about how we bridge skills gaps in industry.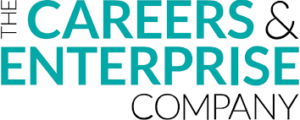 This week is National Careers Week. It's a good moment for us to step back and reflect on how we deliver careers education and skills in this country. It is also a moment for us to look to the future and develop a greater understanding of the barriers that stop us 'bridging the skills gap'. No year has this been more important than in 2020.
The engineering construction industry has reached a critical moment in time. The industry has an ageing workforce, and we need to prepare young people to fill skills gaps in key areas of need. ECITB's new Leading Industry Learning Strategy shows that over the next decade, £600bn of infrastructure projects across the UK will be built. This will create huge demand for skilled employees and high-quality training across the industry.
As Lynda Armstrong OBE rightly pointed out, it is crucial that industry has the skilled people it needs to deliver projects safely and efficiently. So the partnership between the ECITB and The Careers & Enterprise Company is imperative.
At The Careers & Enterprise Company, we are focused on ensuring every young person in secondary schools and colleges across England are prepared and inspired for the fast changing world of work by helping businesses connect with education.  We're delighted to have the opportunity to work with the ECITB – and businesses in the engineering construction sector – to help them engage with education.  There is a synergy between our work, and we share a common goal.
Businesses in the sector are already leaning in and taking up the opportunity to work directly with schools and colleges.  Mike Bowen, an Enterprise Adviser from Jacobs in the Tees Valley talks about this in a blog he has written for us this National Careers Week.
"As we continue to grow our global business, these encounters with students continue to grow in importance.  We are always learning and often find that we operate in many different ways in terms of the way that we enable students to interact with our business. The challenge is to understand what best practice looks like and ensure that the encounters that these young people have with us are meaningful. We need to give them experiences that showcase the best of what a global business can offer them. 
Continuing to attract top talent from education into our business is paramount to our future success. This also ensures we continue to bring diversity of thought into our offering, which is fundamental to us being an employer of choice and delivering on our purpose."
Employers like Jacobs are stepping up and connecting with schools and colleges. But there is more work to do to ensure that careers education is universal for all young people in England, no matter where they are.
In January, we released our Closing the Gap report, which tracked the volume of student engagement with employers through detailed data from 4,000 schools and colleges in England. Our analysis showed that more and more young people are now engaging with employers. Three million secondary school and college students now meet employers every year to learn about the world of work, up half a million from just two years ago.
This is great news, but we still need to do more to make sure every young person can benefit. To close this gap, we've worked out that all employers would – on average – need to engage one young person a year for every seven employees in their workforce.
So we need to recruit employers who are yet to engage in this agenda.  But we also need the employers already 'doing their bit' to do more, both because of the uneven distribution of opportunity across the country, but also because the Government's minimum standard for young people is exactly that – a minimum. The evidence shows that young people and the economy continue to benefit as we increase the level of employer engagement beyond those minimum levels.
We know that engineering construction is a key sector for all 38 Local Enterprise Partnerships across England. For this to continue, we need to encourage more engineering construction employers to engage with schools and colleges to help make a difference to the future career choices that a young person makes – and future talent pipelines within the industry.
There are three ways you can do this.
We'd like to invite you to give an hour and make a difference to the future career choices that a young person makes. Share your career journey and insights with young people in schools and colleges in your local community. Your unique industry knowledge and experience as someone who owns or works for an SME can make a difference to the options a young person considers for their careers.
As an Enterprise Adviser, it only takes 8 hours per month to work directly with a secondary school or college's senior leadership team to develop their careers programme. Combine your passion for raising the aspirations of young people with your strategic skills to help put opportunities with local employers at the heart of a young person's education.
Cornerstone Employers give strategic support to clusters of secondary schools and colleges to empower careers provision in an area. As a Cornerstone Employer, your organisation will work with our regional teams, your business contacts and the wider business community. Together, we will ensure that all young people in your local cluster of secondary schools and colleges have the opportunity to prepare for and feel inspired by the world of work.