Current Vacancies
Home based with some travel throughout Great Britain
We are looking for an experienced Quality Assurance professional with an engineering background to manage compliance and to offer guidance and support to our Approved Centres.
The role is homebased with some travel throughout Great Britain and offers flexible working hours in the region of 8/10 days per month.  Competitive Fees.
As a member of the EQA team, you will be responsible for an allocated a number of ECITB Approved Centres and undertake external quality assurance monitoring, moderation of internal assessments and provide support and guidance to maintain or improve performance in line with ECTIB and regulatory requirements. You will also be responsible for maintaining the assessment standards of ECITB qualifications and protect the integrity of qualification standards by identifying and managing any risk.
Holding a Level 3 engineering sector qualification or educated to at least A Level or equivalent with engineering construction occupational experience, you would ideally hold an assessor or internal quality assurance qualification, and either have or be prepared to work towards an EQA qualification.  You will most likely have firsthand experience of assessment practice within a centre approved by a regulated Awarding Organisation and be familiar with the vocational qualifications that are relevant to the engineering construction industry or a similar engineering sector.
Working from home with some travel to Approved Centres/worksites, you will undertake monitoring activities remotely and face-to-face working with a variety of conference/webinar and assessment platforms. You will be good at organising and managing your time, meeting deadlines and building relationships. Relationship management is an important aspect of this role as you will be influencing and guiding others, this role also requires good verbal and written communication skills and a good range of IT skills.
Full and current UK Driving Licence is required
To apply
Please email your CV to recruit@ecitb.org.uk with a covering email setting out how you think you meet our requirements by the Monday 15th May 2021 at 10am.
ECITB is committed to diversity and inclusion and welcomes applications from all sections of the community, particularly those that are underrepresented in the engineering construction industry.
ECITB requires all applicants to complete the application form as part of applying for a vacancy via our Applicant Tracking System.
ECITB is an Investor in People
We recognise that our people are absolutely our most valuable asset and vital to our ongoing success.   As an organisation dedicated to ensuring the provision of a highly skilled workforce, we are committed to investing in our colleagues to support and help them to develop and reach their full potentials and to do their jobs to the best possible standard. We work within recognised good practice guidelines, such as Investors in People, to ensure that we are striving for high standards in what and how we do things.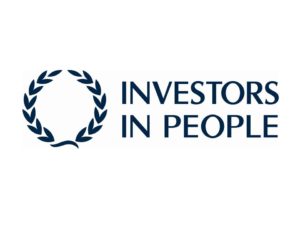 The Dignity at Work Policy
The ECITB operates a dignity at work policy that states that ECITB expects a standard of conduct and behaviour that respects other people for what they bring to our organisation and for who they are as individuals. It means that everyone is expected to behave in a professional manner, and is treated with dignity and respect. The ECITB regards all forms of bullying and harassment as unacceptable behaviour that will not be tolerated.