Current Vacancies
Finance Manager/Financial Controller
Kings Langley
£70k FTE
Initial 5 month contract  on 3 days/week
Overview:
An initial 5 month assignment to directly support a friendly four person finance team as they implement a new accounting system.
If the assignment goes well we hope there will be scope to extend to a permanent 3 day/week role.
Flexible on how the 3 days are phased across the week.
Who is this job for?:
This role is for you if you are an excellent, practically minded accountant looking for a part time Finance Manager or Financial Controller role in Hertfordshire.
Key Skills:
Qualified Accountant – we want you to be confident in basic accounting
Good excel skills – you should enjoy building models and using excel for investigations
Systems literate – we'll be implementing Sage X3 during the assignment and business processes are built around a CRM system – so if you enjoy understanding how systems work, this assignment is for you
Key Tasks:
You'll be supporting the whole team and so we will fit the tasks around the right candidate. At the moment the plan is:
You will work with the FD on:
A mid-year 2019 forecast and early work on the 2020 budget
Preparing and reviewing board papers and performing some deep dives using excel into system/accounting issues
Embedding some new reporting tools and processes into the team (including tracking cost saving plans) and building process notes for them
Anticipate some modelling work to support strategic decisions during the assignment
You will work with the Financial Accountant on:
Reviewing and assisting with transferring data, reviewing test scripts and possibly conducting some testing in support of the Sage X3 implementation
You may support in building reporting for the international business
At peak times during the implementation you should be willing to step in occasionally to support the Accounts Administrators in some month-end and invoice processing activities – this would be temporary
Applicants must be eligible to work in the UK in order to apply.
To apply please fill up the application form and return to: recruit@ecitb.org.uk 
Current Vacancies
Levy Researcher and Analyst
Kings Langley
£41,000pa plus benefits
This is an interesting opportunity for a degree qualified professional able to demonstrate statistical analytical ability through the degree qualification with supporting experience, and ideally some experience of working in the engineering construction industry (although this is not essential).
This role supports a small levy team and focuses on examining data submitted by employers, carrying out industry research making good use of your excellent research and data handling skills, and analysing information to provide recommendations to the levy team.  To achieve this you will be expected to provide reliable and comprehensive information, quantitative analysis and measurements for use by others, and be able to work autonomously.
You may also work closely with external research partners to deliver robust and insightful research and intelligence. You will also need to be well-organised with the ability to manage multiple projects and work streams.    In addition, you will be involved in providing analysis and research in support of complex levy investigations and levy appeal litigation.
The ECITB is funded by a levy paid by employers who make annual declarations and it is important to ensure that the correct levy is being assessed and that any anomalies are identified and investigated.  This role is key to the success of the levy team in achieving these objectives and the holder will also play an important part in forming the future levy team strategy.   More information about ECITB is available at www.ecitb.org.uk
If you feel that you have the skill-set and talent to be successful in this role, we would like to hear from you.
Levy Researcher and Analyst 2019-01
Applicants must be eligible to work in the UK in order to apply.
To apply please fill up the application form and return to: recruit@ecitb.org.uk 
ECITB is an Investor in People
ECITB is committed to equal opportunities and welcomes applications from all sections of the community, particularly those that are under represented in the construction industry. ECITB encourages all applicants to complete the equal opportunities monitoring questionnaire and send in together with the completed application form.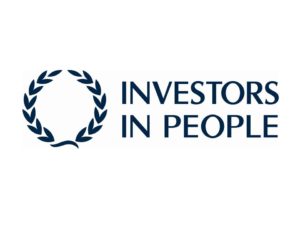 The Dignity at Work Policy
The ECITB operates a dignity at work policy that states that ECITB expects a standard of conduct and behaviour that respects other people for what they bring to our organisation and for who they are as individuals. It means that everyone is expected to behave in a professional manner, and is treated with dignity and respect. The ECITB regards all forms of bullying and harassment as unacceptable behaviour that will not be tolerated.