Digital Product Owner  (permanent contract)
Home based and full time (M-F)
£55,000pa + car allowance (£7,965pa) + pension 
We are looking for someone with a relentless focus on the latest technological understanding as well as quality and delivery in blended / digital learning to bring to life the newly created ECITB blended learning strategy for its stakeholders, enabling the engineering construction industry (ECI) workforce and provider network to access training and assessment more efficiently, supporting development of skills for the industry through the most effective blend of media across multiple technology and human interventions.
You will be key in the management of the implementation of the ECITB blended learning strategy across multiple products and services we are embarking on in our 3-year strategy. Working with multiple technology platforms and content providers you will be central to the management of third-party suppliers to deliver inside agile projects, so expertise is essential in these core areas. The successful candidate will enable the ECITB to provide industry with an agile and high-quality ecosystem.
This is a project and programme delivery focused role. The initial task will be to rapidly deploy and own new technology instances across key products and services in support of the blended learning strategy that supports the ECI.
Working with key internal and external stakeholders you will be analytical in your approach to achieving multiple projects into a vision of a wider ecosystem. You will be able to identify the key outcomes required in the blended learning strategy and work with third party organisations and companies to deliver high quality outcomes, on time and within set budgets.
Through a thorough practical knowledge of service design and blended and e-learning you will have experience in developing and deploying online and blended learning solutions including the use of video, gamification, audio and interactive content. You will work with internal and external stakeholders to define and deliver the solutions needed to achieve industry wide and organisational specific outcomes.
You can work in a collaborative environment and have demonstrated experience managing multiple technology and EdTech projects. Knowledge and previous understanding of LXP, LMS and AMS would be preferable.   Whilst you won't have line management responsibility; however, you will have the ability to engage constructively with the ECITB's stakeholder groups, both remotely and face to face.
Closing date is midnight Sunday 4 July 2021.
ECITB is committed to diversity and inclusion and welcomes applications from all sections of the community, particularly those that are underrepresented in the engineering construction industry.
ECITB requires all applicants to complete the application form as part of applying for a vacancy via our Applicant Tracking System.
ECITB is an Investor in People
We recognise that our people are absolutely our most valuable asset and vital to our ongoing success.   As an organisation dedicated to ensuring the provision of a highly skilled workforce, we are committed to investing in our colleagues to support and help them to develop and reach their full potentials and to do their jobs to the best possible standard. We work within recognised good practice guidelines, such as Investors in People, to ensure that we are striving for high standards in what and how we do things.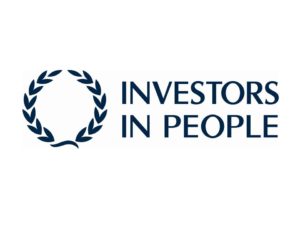 The Dignity at Work Policy
The ECITB operates a dignity at work policy that states that ECITB expects a standard of conduct and behaviour that respects other people for what they bring to our organisation and for who they are as individuals. It means that everyone is expected to behave in a professional manner, and is treated with dignity and respect. The ECITB regards all forms of bullying and harassment as unacceptable behaviour that will not be tolerated.