Current Vacancies
Westminster, London
Circa £28,000pa plus benefits
This new role in a small London-based team has been created to carry out research and economic analysis to produce the vital business intelligence about the engineering construction industry's workforce and labour market which supports delivery of the ECITB's business strategy.
You will be responsible for producing detailed and statistical analysis on our employer and learner data, and economic reports on trends affecting the industry.  You will also conduct intelligence gathering surveys, analyse levy data, carry out economic modelling, as well as helping to draft policy positions, economic briefings, and ad hoc research reports.  This role is more than reporting the history and current situation of our industry, you will be looking for long term trends, future threats and opportunities, and evaluating risks.  You will carry out much of your role by working collaboratively with others and will use your relationship management skills to build effective internal and external partnerships.
You already have a degree in economics, politics/public policy, data science or similar and experience of statistical analysis, and a good understanding of the UK political system and policy making process.  Excellent research, analytical, and problem solving skills are essential, backed up with knowledge of data systems and an ability to apply a strategic focus, present coherent findings and concise reports.  Knowledge and interest in the educational landscape is desirable.
The ECITB – who we are
The ECITB works with employers and training providers to attract, develop and qualify the engineering construction workforce in a wide range of craft, technical and professional disciplines. We invest about £25 million each year to support skills development within the industry.  We are funded by a statutory levy paid by employers and use this to drive up skill levels and fund training that would otherwise not take place.
Along with the education sector, government and employers, we work to ensure the UK has workers with the skills to meet the needs of the engineering construction industry. We design and award a wide range of qualifications, covering craft, technical and managerial disciplines. We are also responsible for developing and maintaining National Occupational Standards for the industry, which form the basis of our Training Standards, Vocational Qualifications, Technical Tests and Licensed Programmes, delivered by our approved network of training providers.
To apply, please download our application form and submit as a Word document with a copy of your CV and a covering letter to recruit@ecitb.org.uk.
Closing date is midnight Thursday 5 December 2019.
ECITB is an Investor in People
ECITB is committed to equal opportunities and welcomes applications from all sections of the community, particularly those that are under represented in the construction industry. ECITB encourages all applicants to complete the equal opportunities monitoring questionnaire and send in together with the completed application form.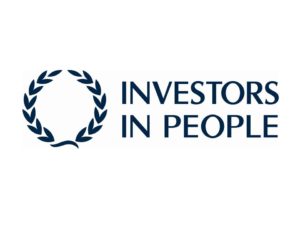 The Dignity at Work Policy
The ECITB operates a dignity at work policy that states that ECITB expects a standard of conduct and behaviour that respects other people for what they bring to our organisation and for who they are as individuals. It means that everyone is expected to behave in a professional manner, and is treated with dignity and respect. The ECITB regards all forms of bullying and harassment as unacceptable behaviour that will not be tolerated.