Current Vacancies
Levy Researcher and Analyst
Kings Langley
£41,000pa plus benefits
This is an interesting opportunity for a degree qualified professional able to demonstrate statistical analytical ability through the degree qualification with supporting experience, and ideally some experience of working in the engineering construction industry (although this is not essential).
This role supports a small levy team and focuses on examining data submitted by employers, carrying out industry research making good use of your excellent research and data handling skills, and analysing information to provide recommendations to the levy team.  To achieve this you will be expected to provide reliable and comprehensive information, quantitative analysis and measurements for use by others, and be able to work autonomously.
You may also work closely with external research partners to deliver robust and insightful research and intelligence. You will also need to be well-organised with the ability to manage multiple projects and work streams.    In addition, you will be involved in providing analysis and research in support of complex levy investigations and levy appeal litigation.
The ECITB is funded by a levy paid by employers who make annual declarations and it is important to ensure that the correct levy is being assessed and that any anomalies are identified and investigated.  This role is key to the success of the levy team in achieving these objectives and the holder will also play an important part in forming the future levy team strategy.   More information about ECITB is available at www.ecitb.org.uk
If you feel that you have the skill-set and talent to be successful in this role, we would like to hear from you.
Levy Researcher and Analyst 2019-01
Applicants must be eligible to work in the UK in order to apply.
To apply please fill up the application form and return to: recruit@ecitb.org.uk 
ECITB is an Investor in People
ECITB is committed to equal opportunities and welcomes applications from all sections of the community, particularly those that are under represented in the construction industry. ECITB encourages all applicants to complete the equal opportunities monitoring questionnaire and send in together with the completed application form.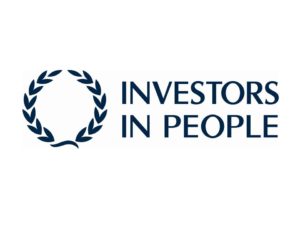 The Dignity at Work Policy
The ECITB operates a dignity at work policy that states that ECITB expects a standard of conduct and behaviour that respects other people for what they bring to our organisation and for who they are as individuals. It means that everyone is expected to behave in a professional manner, and is treated with dignity and respect. The ECITB regards all forms of bullying and harassment as unacceptable behaviour that will not be tolerated.