The Department for Education has published the ECITB's annual priorities for the year ahead.
Previous Minister for Skills, Andrea Jenkyns MP, wrote to the Arm's Length Body responsible for engineering construction industry skills at the end of last month to set out the Government's priorities for 2023.
The letter highlights the vital role played by the ECITB in supporting delivery of the government's net zero and energy security ambitions, and the crucial role the industry will play in the UK's economic success and transition to a low carbon model of growth.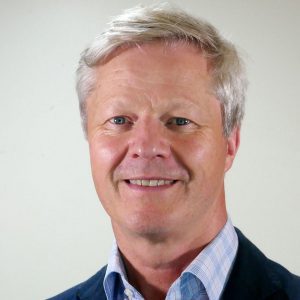 Chris Claydon, ECITB Chief Executive, said: "We welcome the latest priorities letter from the Government, which aligns with our future plans to best serve the long-term needs of the engineering construction industry.
"Following the positive levy consensus vote announced last week, the ECITB continues to have a strong mandate from the industry and a great strategy to lead industry learning over the next three years."
Andrea Jenkyns MP said: "I would like to thank ECITB for the work delivered on skills over the last year. For example, the work ECITB has been undertaking through the membership of the Green Jobs Delivery Group has been very valuable to the Delivery Group's work.
"Alongside this, the conversations ECITB have been having with officials in the Labour Markets and Sectors team at the Department for Education, have been very valuable in ensuring skills policy continues to support the energy transition to renewables, especially in the nuclear industry.
"Your work at Hinkley Point C, to help recognise and standardise welding skills, was particularly valued."
The Government's 2023 priorities for the ECITB in England include:
To make better provision of training to people aged over 16 years within the engineering construction industry.
To support DfE policies through engagement with apprenticeship programmes, support for the new T levels and industry placements for learners, including bootcamps, and to raise awareness of free Level 3 courses and the Lifelong Loan Entitlement.
To support and champion the skills development necessary to prepare the workforce for the transition to net zero carbon emissions by 2050.
To promote diversity in the construction sector, ensuring that training courses and products do not create barriers for workers from more diverse backgrounds and deprived areas.