Industry 4.0 is revolutionising the world around us and is poised to change the way we work.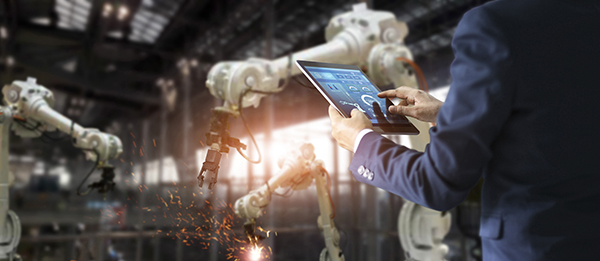 To gauge how prepared the engineering construction industry is for this digital transformation the ECITB is inviting employers to take a short survey. Participating companies will receive a report assessing Industry 4.0 readiness and digital maturity levels with a step-by-step guide to help them on their journey.
Industry 4.0 is set to bring a range of transitional and transformational challenges depending largely on an organisation's current level of preparedness. Based on the answers you provide about the level of readiness and digital maturity in your organisation, the recommendations of the report will suggest an approach towards planning, training, and developing a digital strategy.
Chris Claydon said: "The fourth industrial revolution, or Industry 4.0, presents one of the biggest challenges and opportunities facing the engineering construction industry and will be an integral part of the journey to net zero.
"The ECITB is committed to help our companies prepare for new ways of working and this survey will help us to assess training requirement so we can address future skills gaps.
"I encourage all our companies to take this opportunity to evaluate their current processes, identify areas requiring action, envision the future way of working, and address the digital competence gaps in your organisation."
The survey takes the form of short multiple choice questionnaire to assess the current and desired state of readiness for Industry 4.0 and digital maturity in your organisation.  This has been prepared by a DBA/PhD researcher at Robert Gordon University and is based on continuous improvement.
At the end of the survey, you will receive a report identifying where you think you are currently and where you would like to be, along with suggestions for steps you might take to improve your level of Industry 4.0 readiness and digital maturity. The ECITB will also be able to analyse the submissions to prepare an overall view of preparedness of the industry.
The survey is open – follow the link below to participate.