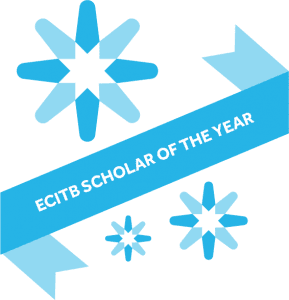 ECITB Scholar of the Year
The award celebrates any ECITB Scholars who are working towards or has successfully completed an ECITB Scholarship Programme within the previous 12 months.
Judges will be looking for nominees who have made significant contributions to their programme and demonstrated commitment to their own personal development and progression.
Providers are only permitted to submit one nominee.
Winner:
Jordan Palmer | Pembrokeshire College