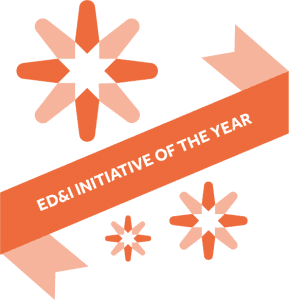 ED&I Initiative of the Year
This award is open to any organisation, group or individual that has pioneered a new initiative to support, advocate, champion or advance Equality, Diversity & Inclusion (ED&I) in engineering construction throughout 2022 and 2023.
Judges will be looking particularly at how the initiative was devised, developed, and promoted, as well as how it contributes towards the attraction, development, or support of under-represented groups within the engineering construction industry.
This award can be nominated by individuals, employers, or any other interested parties.
Winner:
WSP