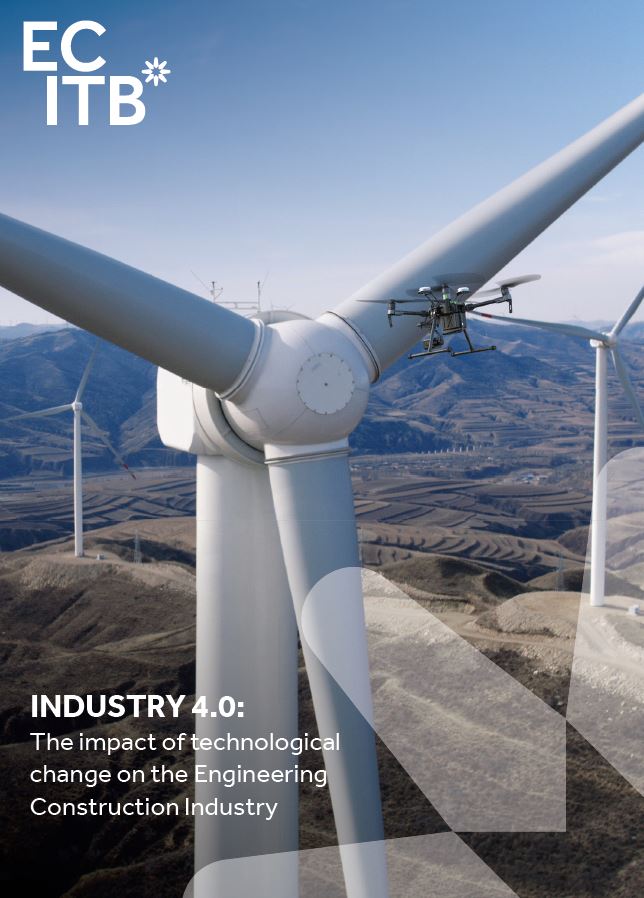 A new labour market intelligence report into the impact of technological change on the ECI has been published by the ECITB. The report is based on a survey of more than 800 employers conducted by Pye Tait Consulting.
Key findings
Industry employers on technological change in their business:
81% of businesses expect new technology to improve efficiency.
65% of businesses expect improved precision.
55% expect new business opportunities compared with only 4% who expect reduced business opportunities.
42% of employers already use digital technologies, such as Big Data, Augmented Reality or Virtual Reality.
15% of industry employers use low carbon technologies.
On the impact on job roles:
9% of surveyed employers believe that technology will reduce their headcount whereas 20% predict their workforce will grow as a result of technological change in the industry.
62% expect technological change will see more demand for engineering-related technicians
59% expect to see more demand for engineering and science professionals
54% expect greater demand for skilled mechanical, electrical, instrumentation and electronic trades.
On challenges in adopting new technologies:
34% said lack of time and 30% lack of resources were the biggest challenges in adopting new technologies.
19% of employers said their workforce lacks the skills to adopt new technologies
16% of companies believe training courses are not at the cutting edge of industry needs
14% feel there is a lack of readily available training courses.
24% of employees see no challenges in adopting new technologies
A significant minority (20%) claim new technology is not immediately relevant to their business.
The report is available to download in full here: